Industry heavyweights pull together to launch high-school technology lab : eLab will train students in electronics and computer engineering
Through personal and business donations, and a vision to establish a leading electronics lab at the Listowel District Secondary School, Blair McKay spearheaded a two-year old initiative that came to fruition last month.
Dubbed a model of public and private partnerships working in conjunction for the future benefit of students, parents, and the IT industry itself, McKay's e-Lab is a state-of-the-art electronics and engineering lab.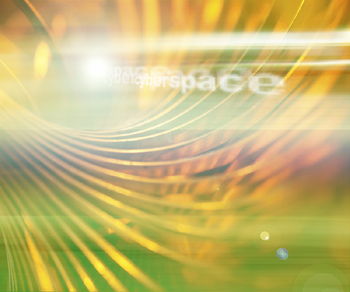 It helps that McKay, an electronics teacher at the London-area institution, is no stranger to the IT industry. With a degree in engineering from the University of Waterloo, McKay successfully ran a video terminal company in the 1980s -- Keynote Computer Products -- that at one time grossed in excess of $25 million per year in sales.
Add to that his experience of establishing a computer lab two years previous for the Avon Maitland District School Board -- an event that drew the attention of Research In Motion's (RIM) president and co-CEO Mike Lazaridis among others -- and it's obvious that students in the district may become the area's most envied.
The facility, McKay says, is designed to provide a training outlet for students and educators, and to whet the appetites of those adolescents who may be electronically inclined.
Moreover, the students will be able to take introductory courses in electronics and computer engineering. One of the more innovative features of the lab is an integrated student work area, called an "eBench." Each one provides two students with a work area, work station and secure storage areas.
McKay says one of the goals of the facility is to better prepare the students for post-secondary education and school-to-work opportunities, as well as making electronics and computer engineering more attractive, particularly to young female students.
"This facility will see several hundred students each year. For instance, half of the school's grade nine population (students aged 14- to 15-years-old) will be exposed to it," he says. "The idea here is to get people excited and to get the students excited . . . a lot of kids make decisions for themselves during their high-school years that they follow through on for life."
McKay has high praise for Lazaridis, noting that the encouragement, direction and support the RIM executive provided to the project was instrumental in having it become a reality.
Lazaridis personally donated $150,000 to the development of e-Lab.
"I met Mike years ago when he was leading a fledgling company with three employees (RIM)," McKay says. "He knew me well enough to know that I'd put together a team and make things happen.
"Mike encouraged me to do this, and he really helped us get the capital together to get this project off of the ground."
e-Lab was sponsored by 26 firms that donated either cash or product to the cause.
Among the more prominent companies that provided software was Microsoft Canada Co. Ltd. and hardware courtesy of Hewlett-Packard Canada Co.
"We were involved with (McKay's) Lab 2000 previously, we invested the technology then and identified the value in doing so," says Bob Miller, HP Canada's business development manager, education and health care. "We've provided the server and storage technologies for [e-Lab] and all the workstations that the students will be using."
Lazaridis says he was turned on to electronics in high school thanks to an enthusiastic teacher.
"Science and technology is taken for granted," he says. "It's important stuff (for students) to realize ... it's science and technology that brought that signal into their television sets or to their wireless devices."
Lazaridis says he hopes other school boards would take notice of Listowel's e-Lab and be inspired to pursue a similar project.