In the line of firewire - IEEE-1394 poised to accelerate in consumer electronics, PC and peripherals markets - Industry Trend or Event
1394 Now Mainstream for CE Market
San Jose
In its early years, IEEE-1394-also known as FireWire and i.LINK-seemed to create interest among a few early adopters in selected applications such as video editing. But now the 1394 multimedia connection, which enables simple, fast links between consumer electronics, PCs and peripherals, has moved to initial system production to high-volume applications. For the rest of this year and into the year 2000, we see a rapid acceleration of 1394 in all markets, as it becomes a mandatory feature.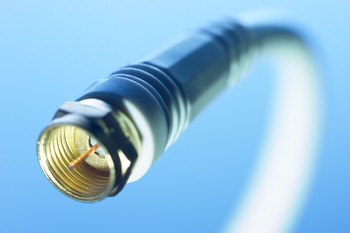 According to 1394 Trade Association research, sales of 1394-enabled consumer electronics and computer products were less than 3 million in 1998. However, sales will jump to 14 million units in 1999, then increase to the neighborhood of 50 million by the year 2000.
Major growth is coming from the consumer electronics sector. 1394 is now built into digital video camcorders from Sony, Panasonic, Canon, JVC, and Sharp, who together are shipping more than 1 million per quarter. The adoption rate for digital over analog is high in this sector; and by the middle of the year 2000 there will no longer be new analog models. This means 1394 will become pervasive, and that camcorder costs with 1394 will move to a $500 price point from slightly under $800 per unit now.
The same adoption and pricing patterns are in place for 1394 digital VCRs, which are already available in Japan. Volumes here are expected to be light at first. And, we expected to see digital televisions equipped with the 1394 standard by the beginning of the year 2000, with initial store versions now on the production line.
But the consumer electronics leaders are not alone. A pleasant surprise in 1999 has been the rapid increase in 1394-enabled products from the PC industry. Windows-based PCs are available today from Compaq, Sony, and NEC, and by year-end, several other PC leaders will move 1394 into their main laptop and notebook lines. The first 1394-enabled workstation has reached the market, from SGI. Also, 1394/FireWire is in Apple G3s now and is expected to show up in iMacs later this year. Epson and Sharp launched 1394-equipped PCs in Japan this year.
Four more of the top 10 PC makers worldwide will include 1394 in their products this year as cautious adoption turns to aggressive production.
Then there are the long-waited 1394 peripherals for Windows-based PCs and for Apple computers. Fuji-Xerox last April began selling a 1394 scanner in Japan and is offering 1394 as an option on a printer. Epson in April also launched a 1394 printer, and 1394-enabled scanners are due on the market by autumn. It also appears that there will be an affordable 1394 desktop camera in the market just as soon as the silicon is available, which ought to be by the end of this year.
Focus groups are starting to point to ease of use and digital as two significant features that users want.
Not only is 1394 plug-and-play with simple cables, but 1394 also offers peer-to-peer connections. Users can daisy chain devices together without the expense and complication of hubs. A specific application does not need to be running on the PC before data can be moved between two peripherals. In addition, the Device Bay technology promotes easy upgradability.
This is also the year that we have seen the IEEE-1394 standard jump over hurdles as diverse as copy protection and licensing fees. The 5C copy protection scheme is on its way to adoption; an earlier battle over licensing royalties has been sidestepped by the innovative patent pooling program devised by Sony, Apple, Compaq and other 1394 leaders.
So, moving from tentative or sporadic adoption, IEEE-1394 is now standard issue in leading-edge consumer electronics systems from DV camcorders to DTV. It supplies compelling visual and audio content additions to the PC market, adding a major new reason for home and business users to buy new PCs. The result: 1394 has won the fight to be the digital convergence bus and is a significant value-add for the PC market.
James Snider is the chairman of the 1394 Trade Association and the manager of bus solutions at Texas Instruments Inc. This is the first of a series of articles on IEEE-1394 that will appear monthly in Electronic News.